Anna Wray, LMLP Psychologist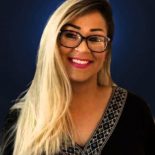 My name is Anna Wray, and I am a Licensed Masters Level Psychologist. I strive to
build trusting relationships with my clients and meet them where they are to help them achieve
their goals and reach their true potential in life. I am experienced in treating a number of
concerns, such as anxiety, depression, trauma, PTSD, mood and personality disorders,
adjustment disorders, interpersonal relationship concerns, sexual issues, health conditions, and
grief and loss. I also specialize in helping those in the LBGTQ+ community and their families
deal with the unique issues they face. I employ a variety of therapy techniques to help my
clients reach their treatment goals, such as cognitive behavioral therapy, acceptance and
commitment therapy, prolonged exposure, and dialectic behavioral therapy, person-focused and
solutions-focused therapy. I provide trauma informed care as well as LBGTQ+ focused therapy.
When you are ready to grow in life, I am here to help you find insight for change!